I love butterfly knives. There is something so cool about flipping a great butterfly knife, and there really is no better way to impress your friends. All of my friends appreciate sweet butterfly flipping skills, and I imagine your friends are the same.
The challenge for a butterfly knife enthusiast is that there is a really wide variance in price and quality between knives. Some $20 butterfly knives are great, most of them aren't. How are you supposed to know which are the good ones? Never fear, I am going to show you my favorite butterfly knives in every price range. That way, no matter what price point you are looking at, you will make sure to get something you will love.
Under $25
There are a lot of imported butterfly knives in this price range and the vast majority of them are poor quality. However, there are a couple of exceptions to this rule. If you can get your hands on a Darrel Ralph designed Twist, then snatch it up as fast as you can. They haven't been made recently and are becoming more difficult to find.
Here is a picture, for reference:


Another of the standout knives in this price range is called the Regal butterfly knife. This knife has great flipping action and a solid feel. The only downside to this knife is that the handles are sort of rounded, so for some who prefer more grip, this may not be the knife for you.

$25-$50
There are actually very few butterfly knives in this price range, which is often lamented by enthusiasts. Bear and Son Knives make the only butterfly knife in this price range that I know about. They make a decent product that is a nice step up from the knives that are 10-15 dollars cheaper. My favorite is the Bear and Son 114 butterfly knife which is a great size and a good knife for the price.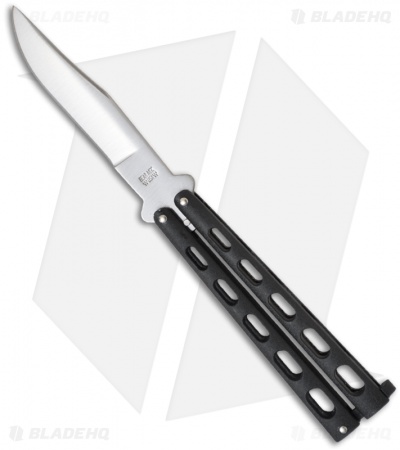 $50-$100
This is another price range with almost no butterfly knives. But there is good news. The Bradley Kimura series are some of the best butterfly knives available. They are well constructed (made for Bradley by Kershaw) and have a great feel in the hand. This series features multiple blade styles. The Kimura I has been discontinued, and Bradley is in the process of releasing the Kimura VIII which will feature G-10 grips on the handles.


$100-$200
This price range features the Benchmade 51, which is a great butterfly knife. The 51 Morpho Balisong Butterfly is unique because it has a D2 steel blade and black G10 handles. This butterfly is a bit light for my taste but some people really love it. This knife also features a titanium carry-clip.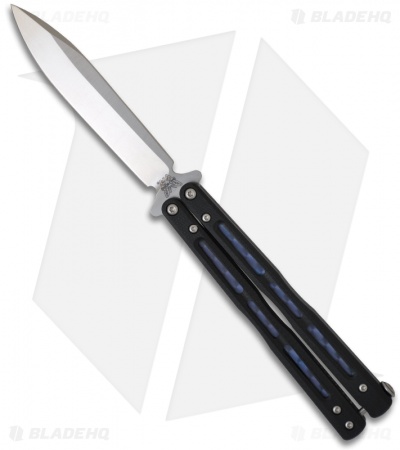 $200-$400
I almost didn't put the Benchmade 42 down, but truthfully it would be a shame to not at least mention the most popular butterfly knife ever made. It is a great knife, and is a ton of fun to flip. If you are looking for one, I hope that you find one. As many of you will know, this knife is notoriously difficult to find. I have seen people pay as much as $600 for one, so you might wonder why I even put it in this price range. The truth is that even though the knife sells for that much, most of the time it can be found within this price range.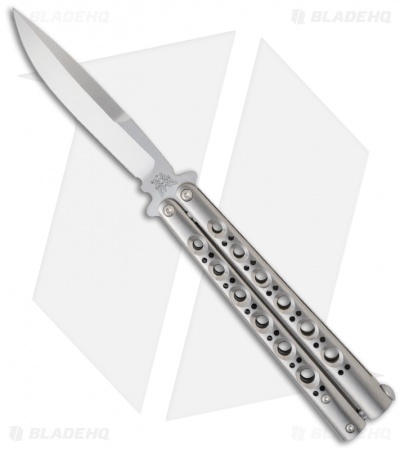 Here is a picture of the new upcoming Benchmade 42 Gold Class:


I have to include one more knife in this category, since the Benchmade 42 is so difficult to find. The Bradley Mayhem. Working with Benchmade, Bradley Cutlery has produced an truly exceptional butterfly knife. This knife is built to last using many of the same components found in much more expensive knives, including titanium handles and a S30V stainless steel blade.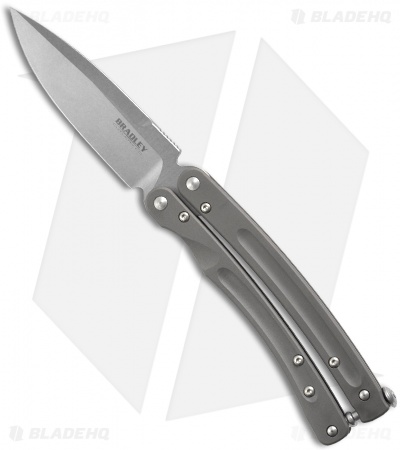 $400 and Up
There are a lot of cool custom butterfly knives in this category, but one stands out in my opinion. The Les Voorhies Model 1 Bali is an amazing butterfly knife with a great weight and superior feel. The IKBS bearings system give this knife superb action that is second to none. This knife is smooth, and amazing.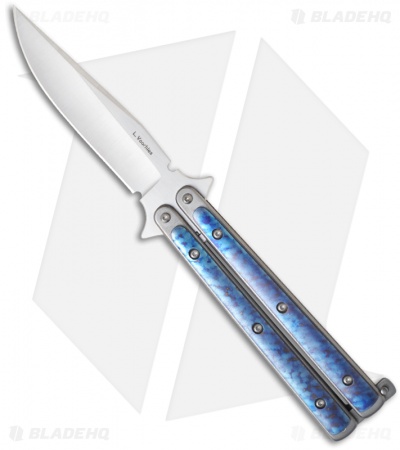 Here is a video of some other cool custom butterfly knives:
Good luck on all of your butterfly knife hunting.